Korkut Daglar (1), Cem Sanhal (2)
1) Mersin Private Clinic 2) Akdeniz University Department of Perinatology
---
Posting Dates: Nov 14, 2022 - Nov 29, 2022
A 35-year-old primigravida with no contributory family or past medical history presented to our clinic at 20 weeks gestation for the routine second trimester anomaly scan.  All biometric measurements were normal except a shortened femur length consistent with 18 weeks gestation.  The ultrasound scan revealed the following findings.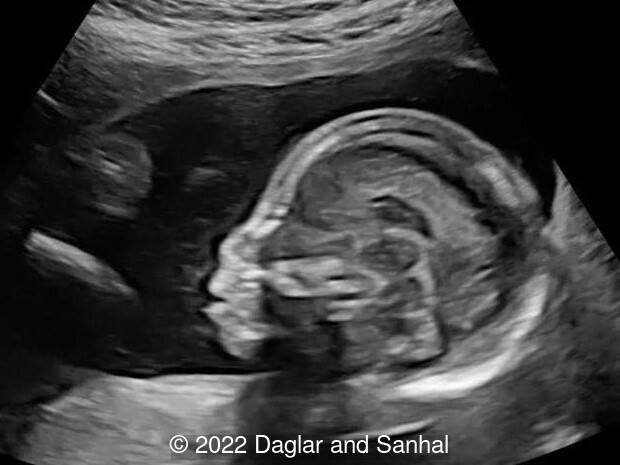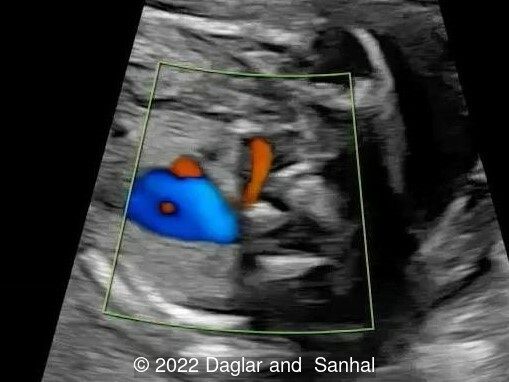 Submit Your Answer
Submit your case guesses below. Please insert one answer per box. We will disregard submissions with multiple answers in a single text box. Once you submit your response, you cannot change it. And no teamwork please!
Sorry
We had a problem submitting your note. This was probably due to a server issue. Please try again and if the problem persists please contact us.
Thank You
Thank you for submitting an answer.
Add bookmark
Bookmarked