Luis A Izquierdo; Trevor E Quiner; Sarah Smiley; Elizabeth Rodriguez-Garchar; Allison Richards; Jason Q Mckee
Divisions of Maternal Fetal Medicine, Pediatric Radiology and Pediatric Surgery, University of New Mexico School of Medicine
---
Posting Dates: November 15 - November 30, 2021
Case Report: 37-year-old G4P2012 woman with a past medical history of type II diabetes and obesity was referred to our Maternal Fetal Medicine clinic with the following findings: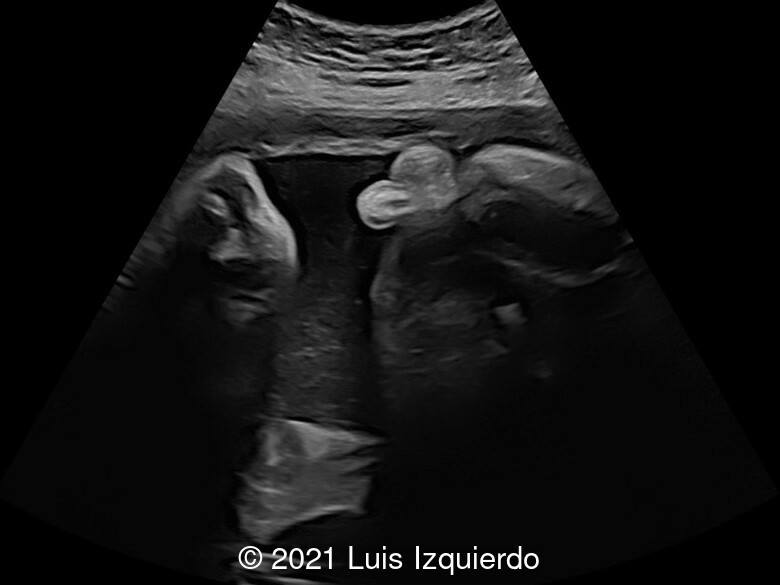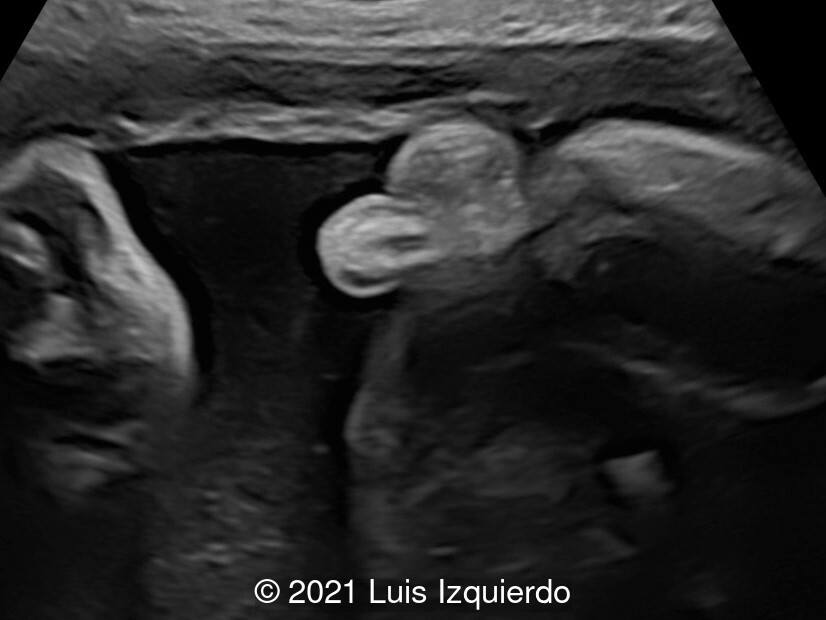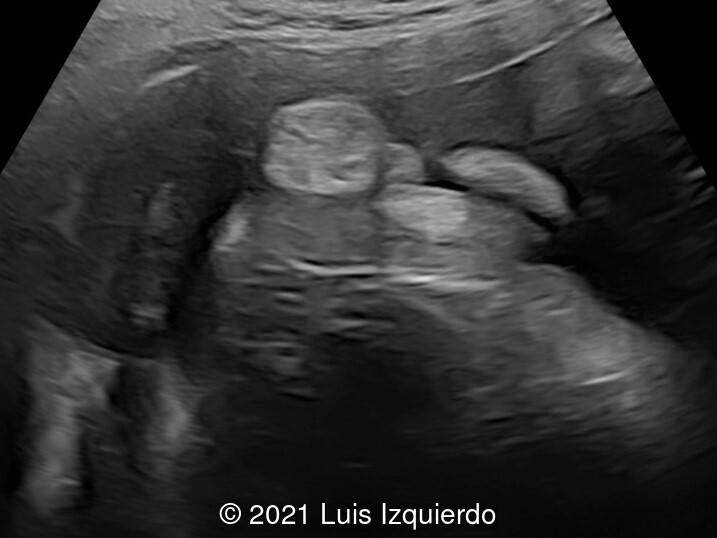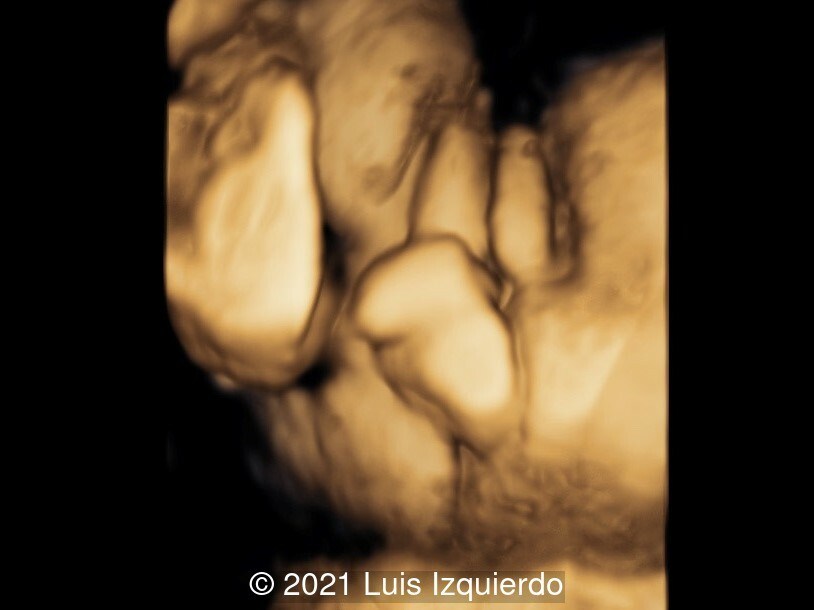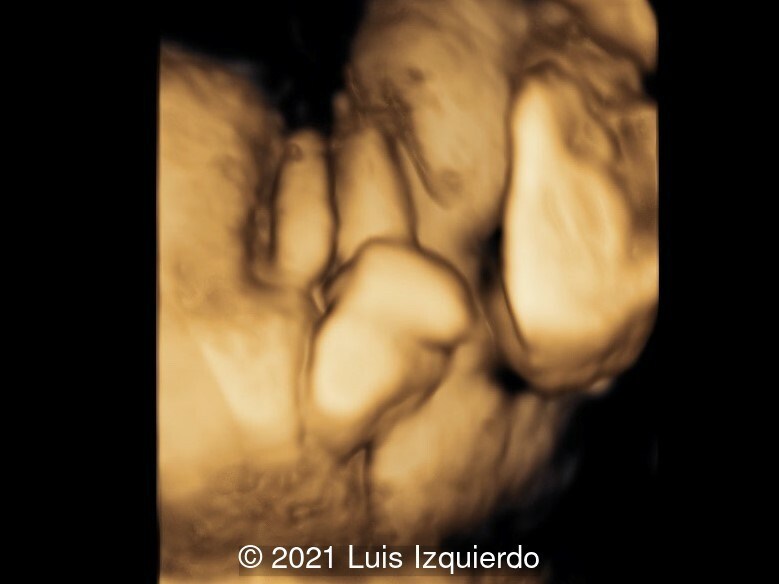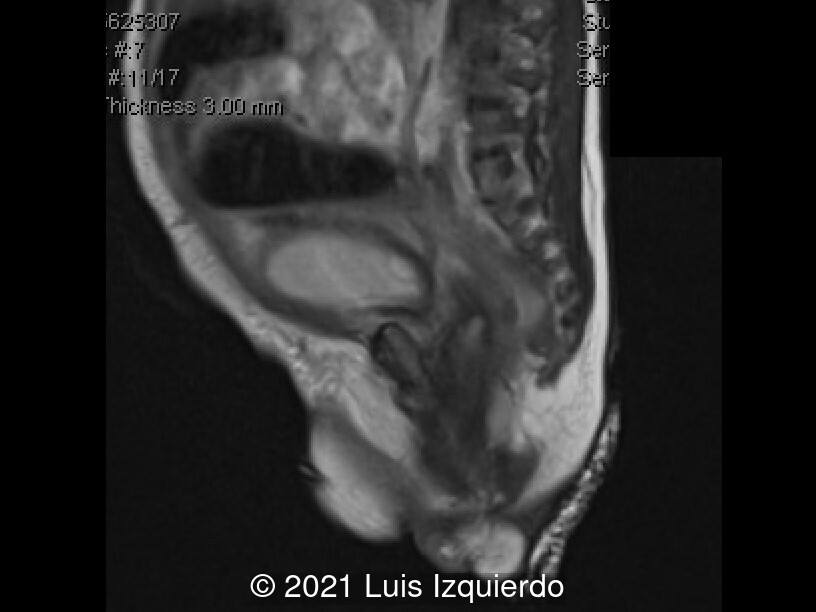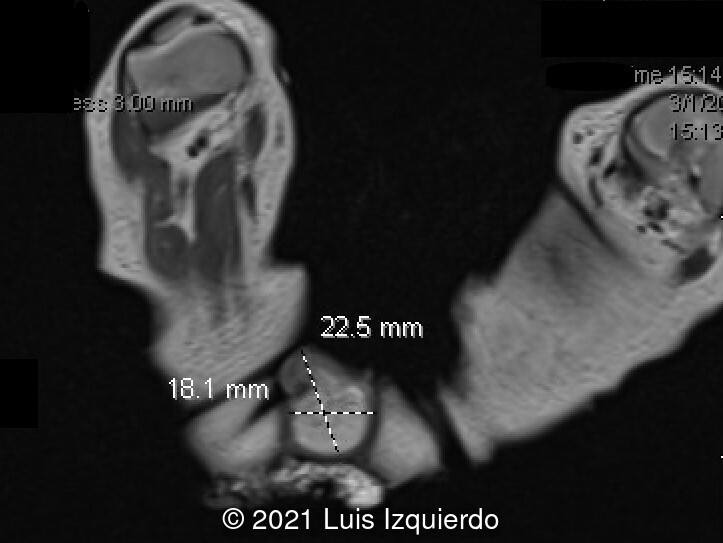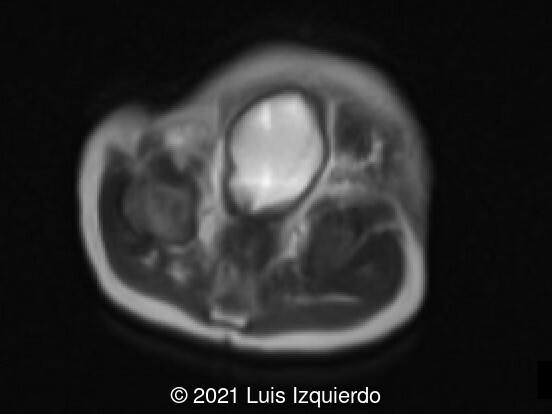 View the Answer Hide the Answer
Answer
We present a case of perineal mass, which on pathology was found to be a nevus lipomatosis superficialis.
Fetal Ultrasound revealed what appeared to be a rectal mass suspicious for rectal prolapse measuring 1.5 x 1.5 x 1.2 cm. Cell free fetal DNA demonstrated a low-risk female fetus. The patient refused invasive testing. The combination 2D, 3D ultrasound and MRI identified the following:
Image 1, 2: 2D axial view at the level of the fetal pelvis shows a lobulated structure in the perineum

Image 3: Perineal area showing what appears to be labia majora and a penile like structure in the perirectal area.

Image 4: 3D reconstruction of the perineal area. Note the labia majora and the phallic structure in the area between the rectum and labia.
A female infant was born at term and underwent resection of the mass at 4 days of age. Below the 3D reconstruction image (Image 1) seen side by side with the pre-operative image of the perineal mass (Image 2). After surgical resection, note the normal female genitalia (Image 3).
On pathology, the perineal mass was found to be a nevus lipomatosis superficialis.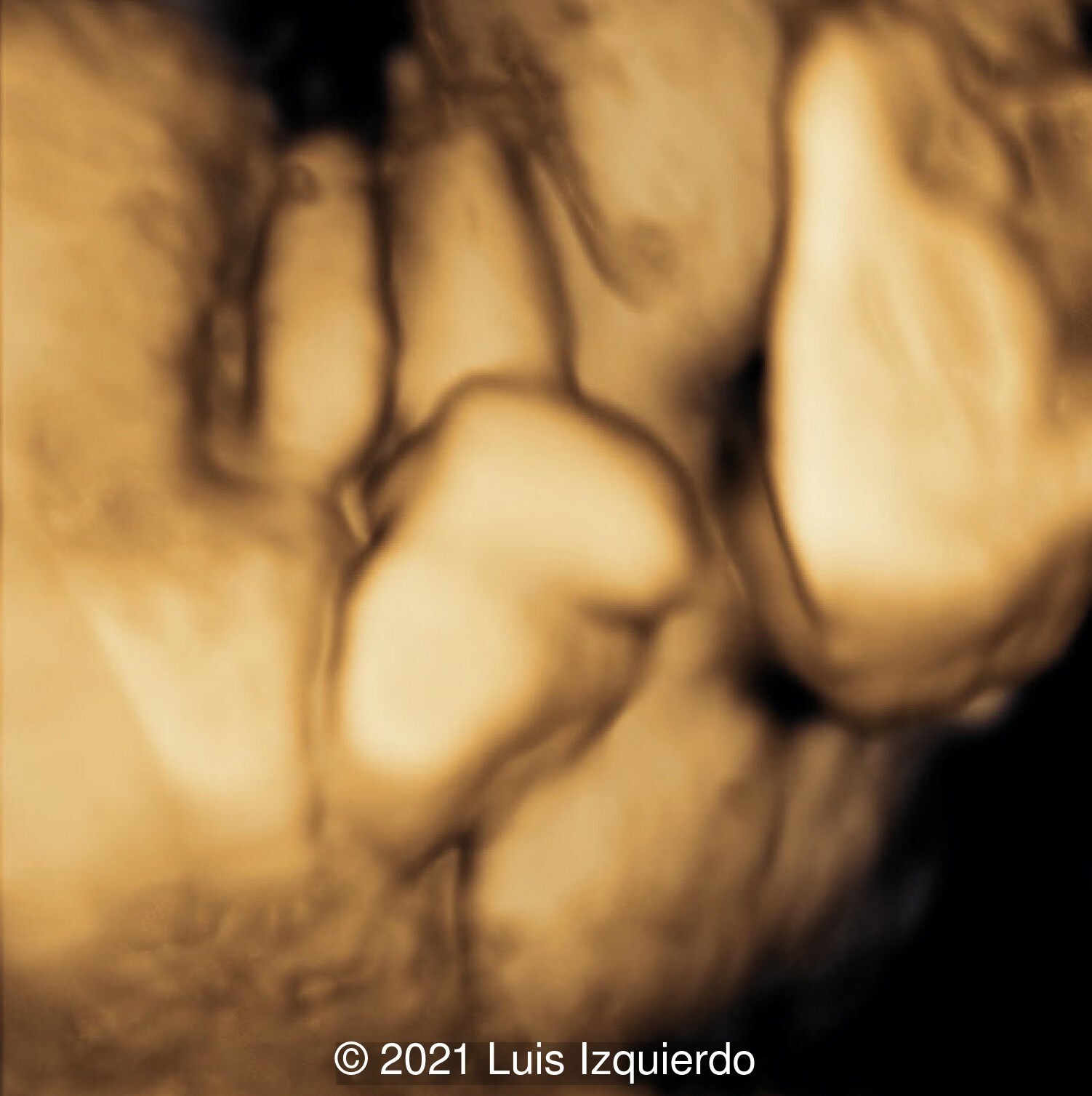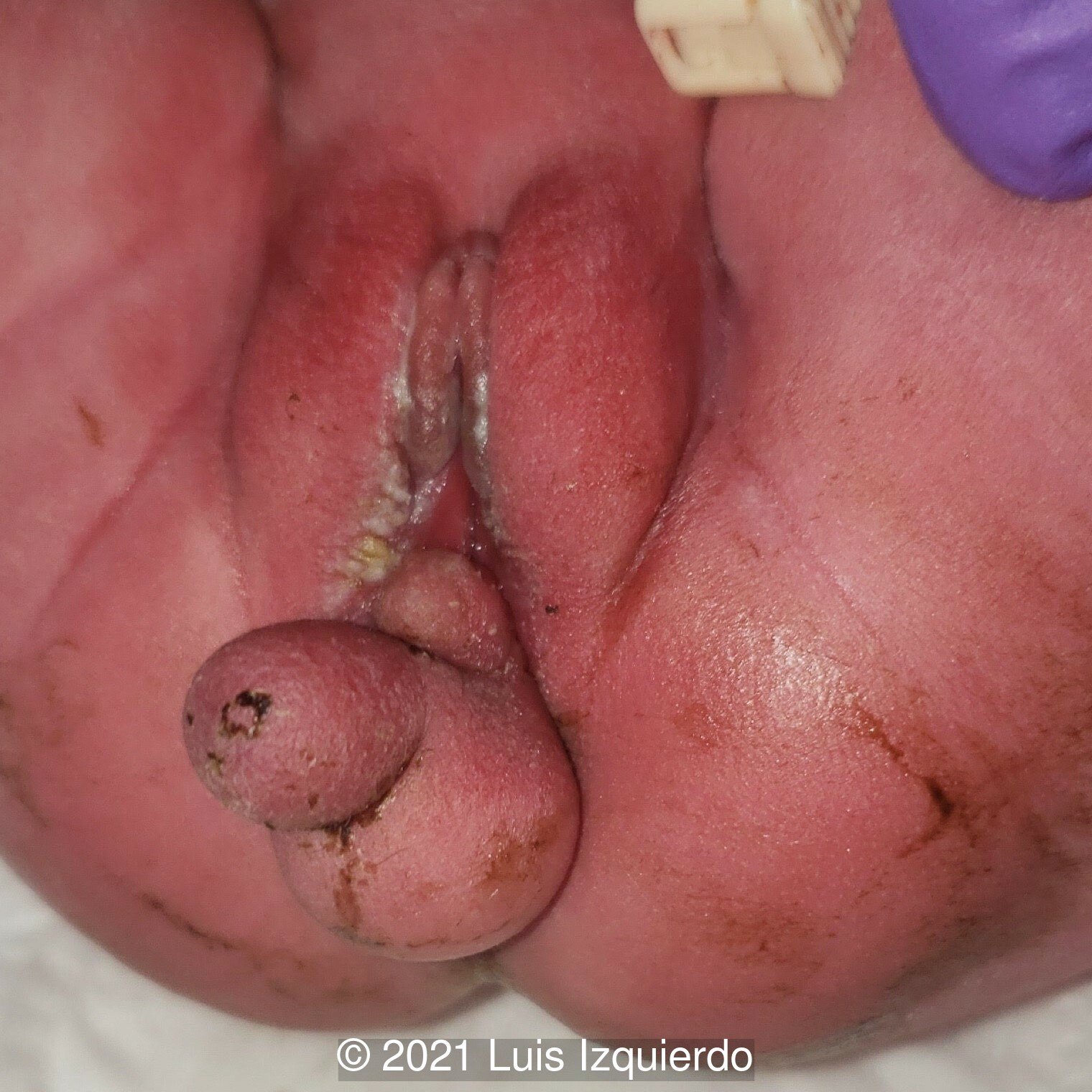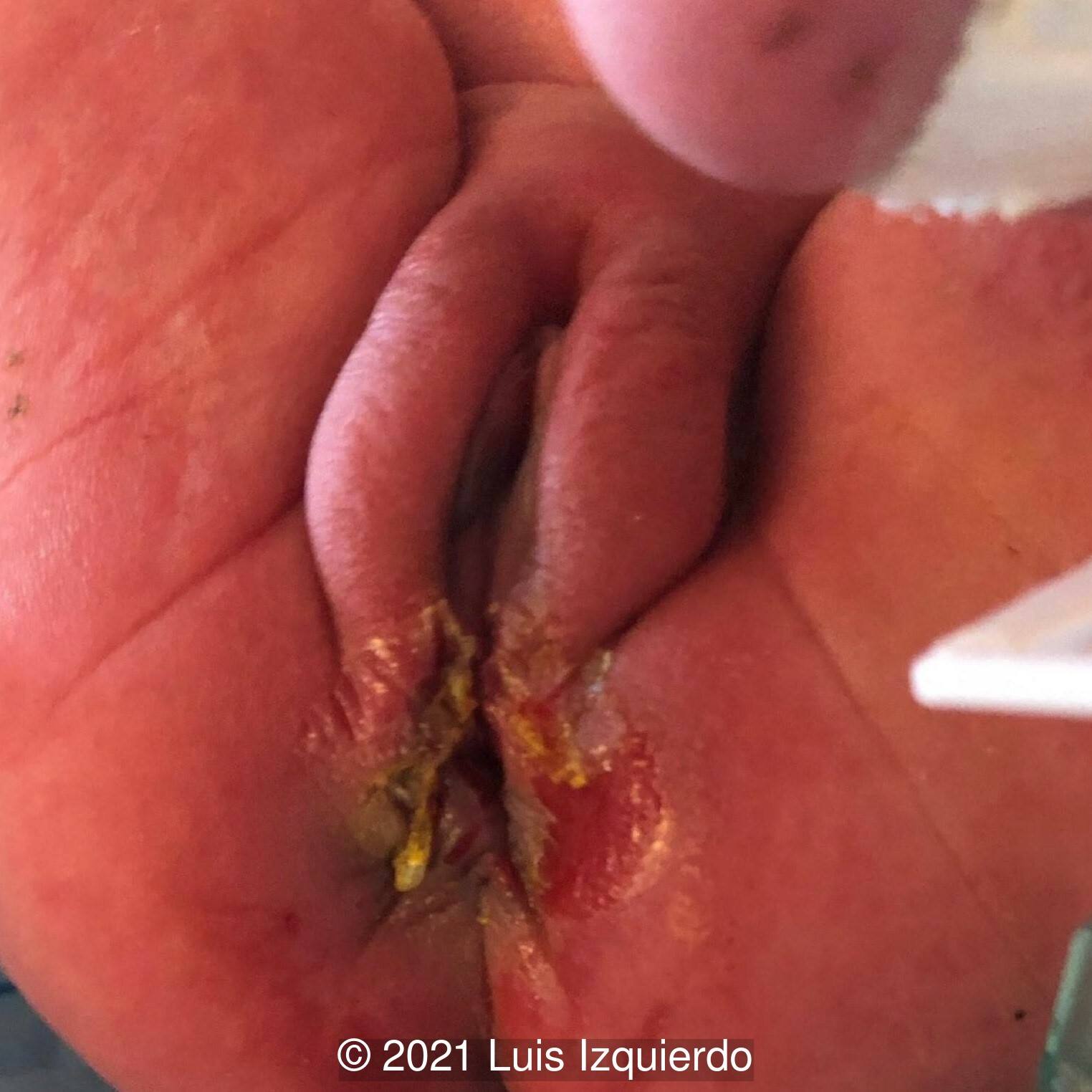 Discussion
Nevus lipomatosus cutaneous superficialis is a rare hamartoma of adipose tissue. It was first reported by Hoffman and Zurhelle in 1921 [1]. The classical form is usually composed of multiple, grouped, skin-colored, pedunculated and cerebriform nodules. This form occurs at birth or within the first two decades of life and is most commonly found in the pelvic girdle, flank, buttocks, and thighs. The solitary form is rarer, and characterized by a solitary dome-shaped sessile papule or nodule. It occurs later in life and is often located on the head and neck [2,3]. Histopathologic examination classically demonstrates a proliferation of ectopic mature adipocytes in the reticular dermis, comprising up to 50% of the lesion [4].
The differential diagnosis for a perineal mass in an infant includes lipoma [5,6], lipoblastoma [7], teratoma [8], hamartoma [9] including nevus lipomatosus cutaneous superficialis [2], choristoma [10], rhabdomyoma [11], neurofibroma [12,13], sacrococcygeal teratoma, and enterogenous cyst. In a review of the literature, Goto et al identified 50 cases of congenital perineal lipoma. Of these, only 4 are detected prenatally [6]. One of the first prenatally detected perineal lipomas was diagnosed at 23 weeks gestation by Bord in 2006 [5].
Perineal masses may sometimes appear as ambiguous genitalia, as in our case. Several cases of perineal masses have been described that raised concern for ambiguous genitalia including a rhabdomyoma that was prenatally diagnosed as clitoromegaly [11], a lipoma thought to be a penis and scrotum in a female fetus [6], and a nevus lipomatosus cutaneous superficialis thought to be female pseudohermaphrodism [2].  In addition to karyotype, appropriate hormonal studies should be performed. If there is a uterus and the gonads are not palpable, there is a high probability of congenital adrenal hyperplasia and initial testing includes 17-hydroxyprogesterone (17-OHP), deoxycortisol (as a screen for 11-hydroxylase deficiency), androstenedione, testosterone, and renin. If the gonads are palpable, initial testing includes testosterone, luteinizing hormone, follicle-stimulating hormone, anti-Mullerian hormone, and inhibin B (indicative of seminiferous tubules), and androstenedione [14].
While the etiology of these masses is not always clear, they can be associated with other anomalies. In Goto's study of congenital perineal lipomas, approximately 75% of cases had associated congenital defects, most commonly anorectal and urogenital malformations, including imperforate anus, cloaca, rectourethral fistula, accessory scrotum, undescended testis, hypospadias, and accessory labioscrotal fold [6]. Garcia presents a perineal rhabdomyoma associated with anorectal malformation, dysplastic coccyx and uterus didelphys [11]. Hoon Ahn presents a lipoblastoma with anorectal malformation [7]. In other case reports, the perineal mass is an isolated finding [2,5,8,10].
In conclusion, we present a prenatally diagnosed case of perineal mass found to be nevus lipomatosus cutaneous superficialis on pathology and presenting as ambiguous genitalia. In order to properly counsel patients, it is important to evaluate for hormonal causes of the ambiguous genitalia, as well as carefully evaluate the pelvic anatomy for associated anorectal and urogenital anomalies.
References
[1] Hoffmann E, Zurhelle E. Uber einen naevus lipomatodes cutaneous superficialis der linken Glutaalgegend. Arch Derm Syph. 1921;130:327–33.
[2] Hattori R, Kubo T, Yano K et al. Nevus lipomatosus cutaneous superficialis of the clitoris. Dermatol Surg. 2003 Oct;29(10):1071-2.
[3] Dos Santos Lima C, Almeida Issa MC, Boechat de Souza M et al. Nevus lipomatosus cutaneous superficiales. An Bras Dermatol. Sep-Oct 2017;92(5):711-713.
[4] Liu R, Arzeno J, Lonowski S et al. Genital nevus lipomatosus cutaneous superficialis: A diagnostic challenge in a pediatric patient. Pediatr Dermatol. 2020 Mar;37(2):352-354.
[5] Bord A, Valsky DV, Yagel S. Prenatal sonographic diagnosis of congenital perineal skin tag: Case report and review of the literature. Prenat Diagn. 2006 Nov;26(11):1065-7.
[6] Goto Y, Takiguchi K, Shimizu H et al. Congenital perianal lipoma: a case report and review of the literature. Surg Case Rep. 2019 Dec 16;5(1):199.
[7] Ahn KH, Boo YJ, Seol HJ et al. Prenatally detected congenital perineal mass using 3D ultrasound which was diagnosed as lipoblastoma combined with anorectal malformation: case report. J Korean Med Sci. 2010 Jul;25(7):1093-6.
[8] Cakmak M, Savas C, Ozbasar D, et al. Congenital vulvar teratoma in a newborn. J Pediatr Surg. 2001 Apr;36(4):620-1.
[9] Massoumi RL, Parsons LN, Jarzembowski JA, et al. Pediatric pedunculated perianal problems. J Ped Surg Case Reports 2016;9:45-48.
[10] Levard G, Podevin J, Levillain P, et al. Congenital neoplasm of the clitoris. J Urol. 1997 Feb;157(2):649.
[11] García E, Vives A, Nicolás M, et al. " A case of vulvar mass." In: 15th World Congress in Fetal Medicine; June 26-30, 2016; Mallorca, Spain.
[12] Pascual-Castroviejo I, Lopez-Pereira P, Savasta S, et al.  Neurofibromatosis type 1 with external genitalia involvement presentation of 4 patients. J Pediatr Surg. 2008 Nov;43(11):1998-2003.
[13] Nasir AA, Abdur-Rahman LO, Ibrahim KO et al. Genitourinary plexiform neurofibroma mimicking sacrococcygeal teratoma. J Surg Tech Case Rep. 2012 Jan;4(1):50-2.
[14] Bangalore Krishna K, Houk CP, Lee PA. Pragmatic approach to intersex, including genital ambiguity, in the newborn. Semin Perinatol. 2017 Jun;41(4):244-251.
Discussion Board
Winners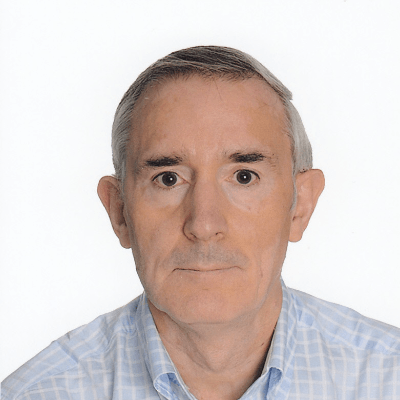 Javier Cortejoso Spain Physician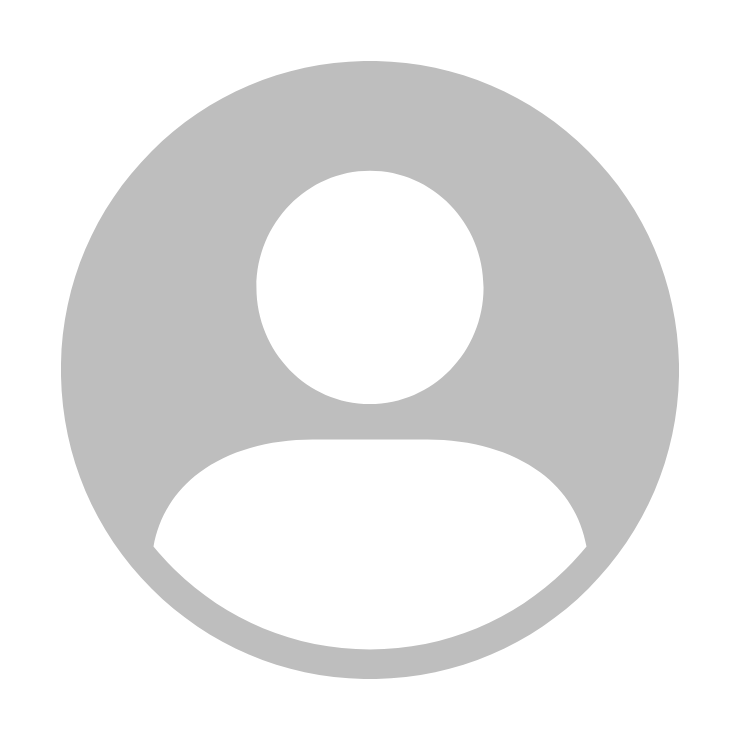 Pawel Swietlicki Poland Physician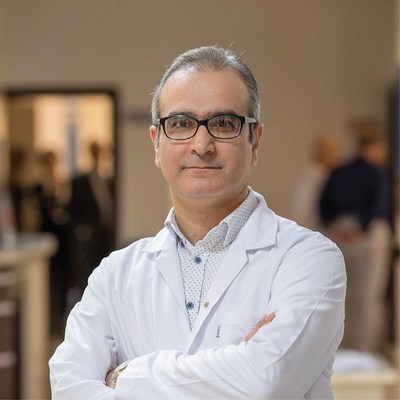 Fatih ULUC Turkey Physician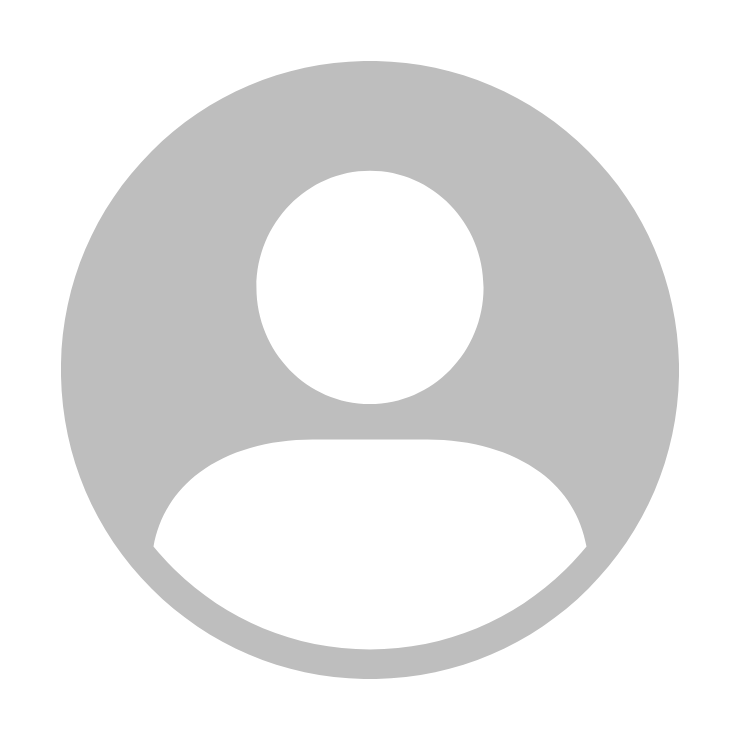 Umber Agarwal United Kingdom Physician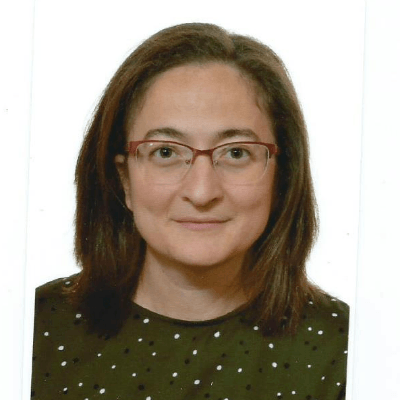 Ana Ferrero Spain Physician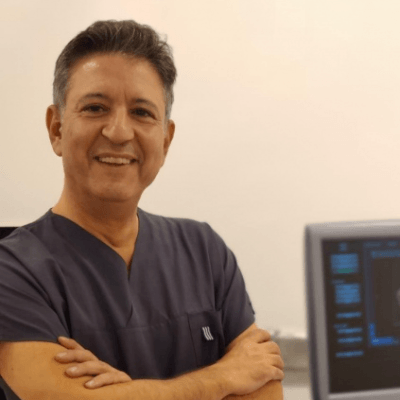 Halil Mesut Turkey Physician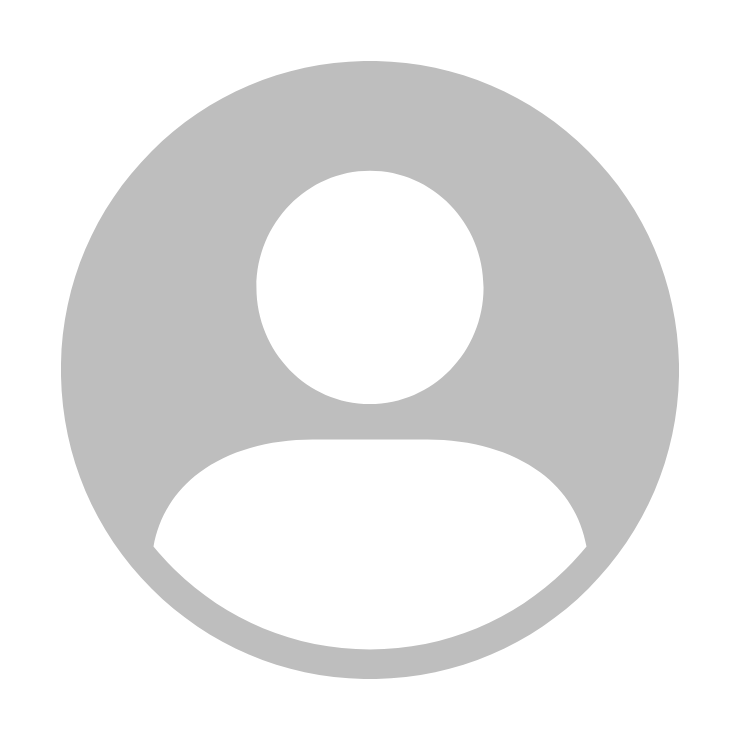 Vincenzo Milite Italy Physician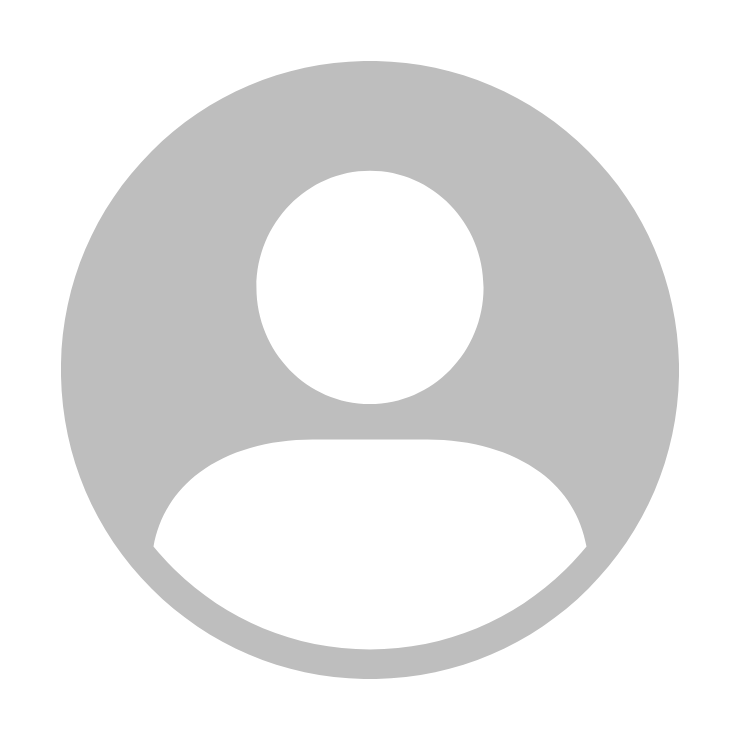 Tudor Iacovache Romania Physician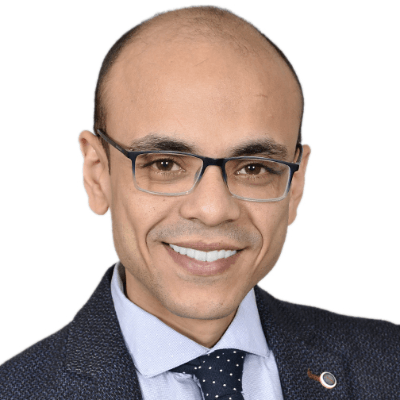 Ahmed Elfarnawany Egypt Physician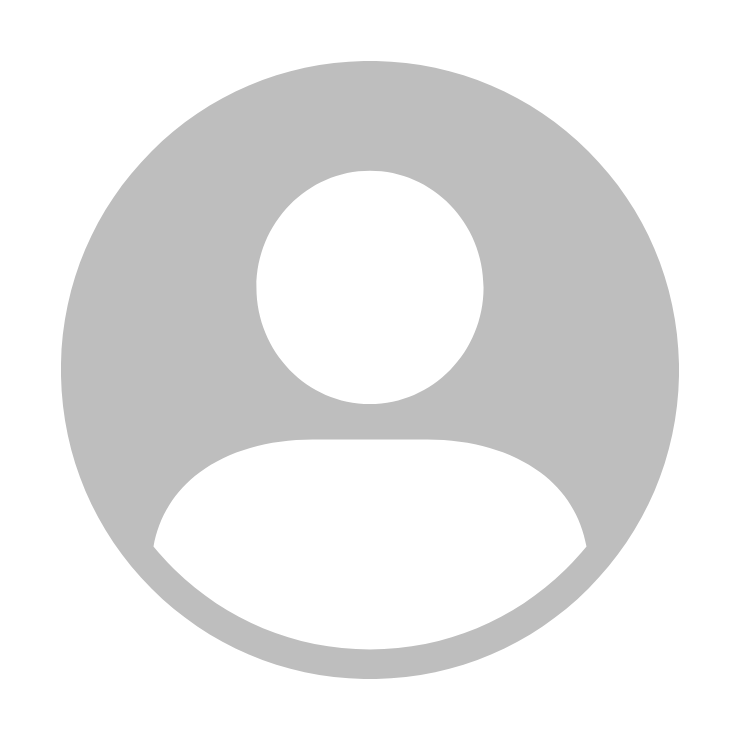 Sophie Cook United States Sonographer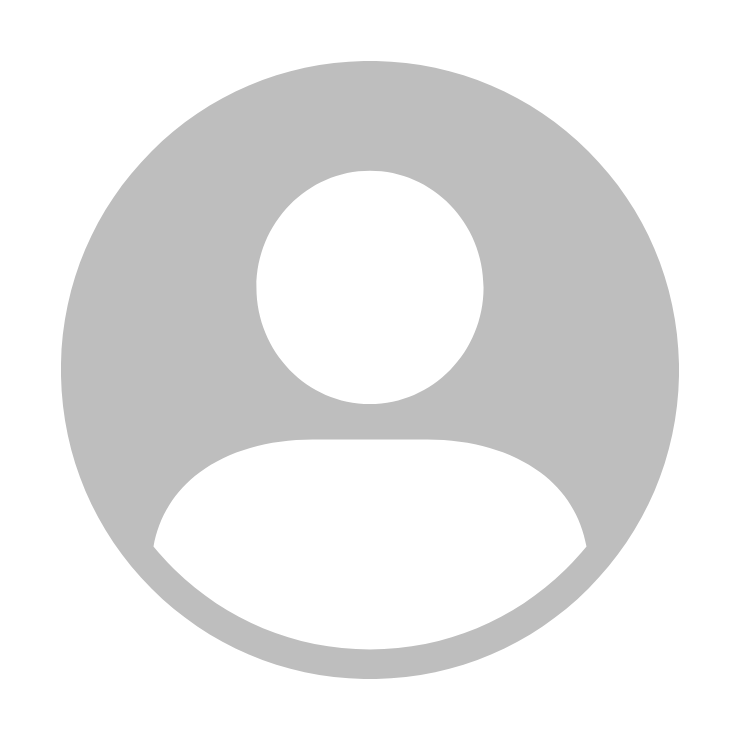 Bridget Sparks New Zealand Sonographer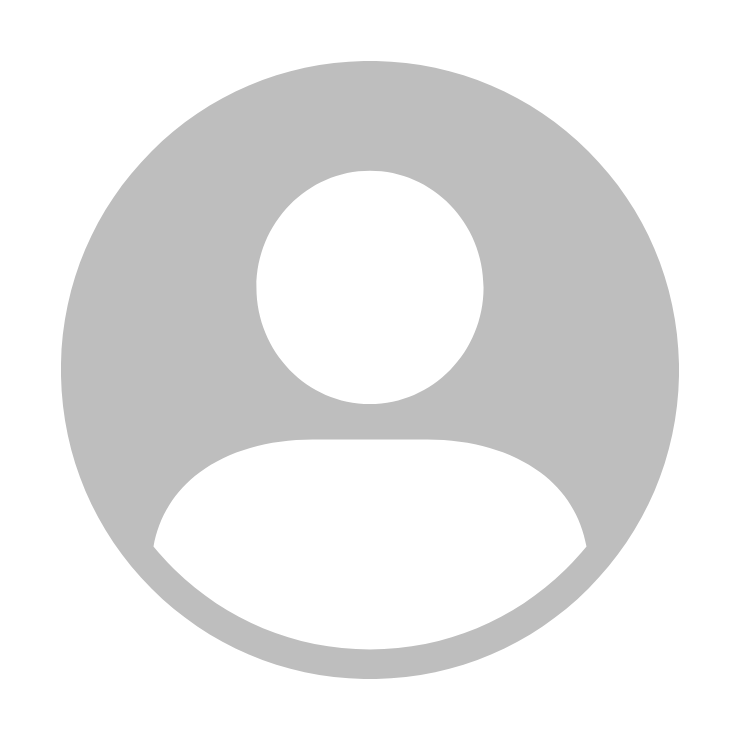 Bailey Brown New Zealand Sonographer
Add bookmark
Bookmarked