Brain Vesicles: Normal Appearance at Nine Weeks of Gestation
Dr Vladimir Lemaire, Dr Violetta Lozovyy
High Risk Pregnancy Doctors, Frisco, Texas, United States of America
Article Published:
Oct 16, 2021
---
The following images demonstrate the normal appearance of the brain vesicles at 9 weeks of gestation.
At this point are easily identifiable: the telencephalon vesicles, the diencephalon, and the rhombencephalon.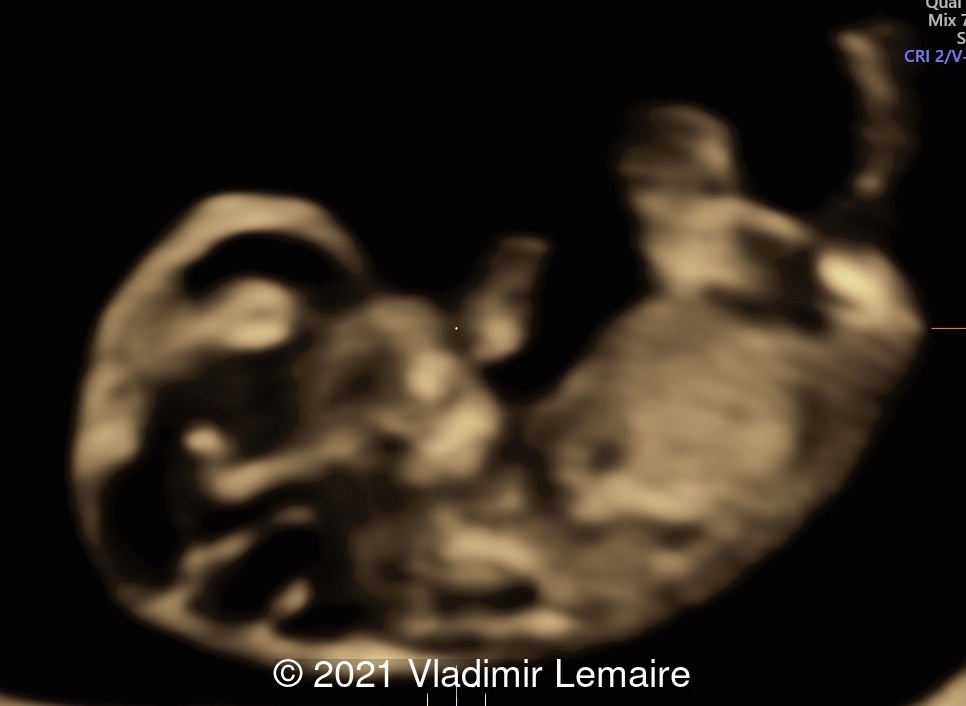 References:
Pooh RK. "Recent advances in 3D ultrasound, silhouette ultrasound, and sonoangiogram in fetal neurology." Donald School J Ultrasound Obstet Gynecol 2016;10(2):193-200.
Bault, JP, et al. "Echo-Anatomie de l'Embryon (7-10 sa)." Echo-Anatomie Normale du Foetus. Montpellier: Sauramps Medical; 2021. pgs 16-17.
Abuhamad A, et al. "The fetal central nervous system." First trimester ultrasound diagnosis of fetal abnormalities. Philadelphia: Wolters Kluwer; 2018. pgs 113-115.
Discussion Board
Add bookmark
Bookmarked