Brain Vesicles: Normal Appearance at Eight Weeks of Gestation
Dr Vladimir Lemaire, Dr Violetta Lozovyy
High Risk Pregnancy Doctors, Frisco, Texas, United States of America
---
The following images demonstrate the normal appearance of the brain vesicles at 8 weeks of gestation.
The cephalic end of the neural tube initially contains three vesicles: the prosencephalon (forebrain), the mesencephalon (midbrain), and the telencephalon (hindbrain). The prosencephalon later differentiates into the telencephalon and diencephalon, the rhombencephalon divides into the metencephalon and myelencephalon, while the mesencephalon remains unchanged.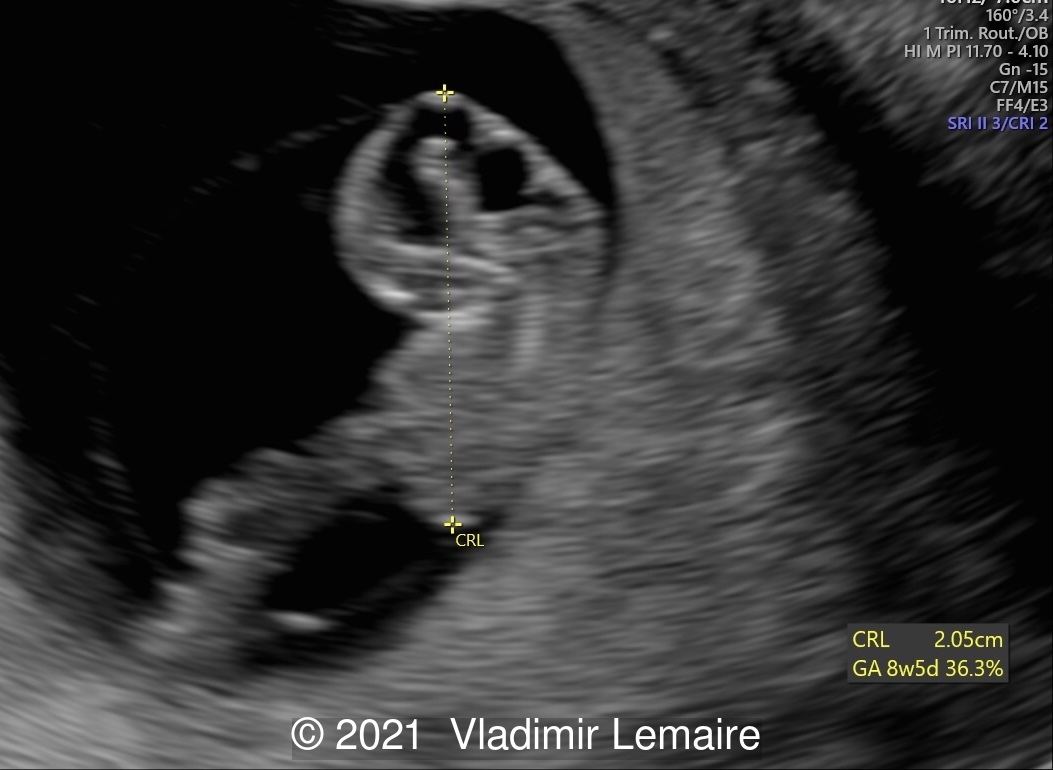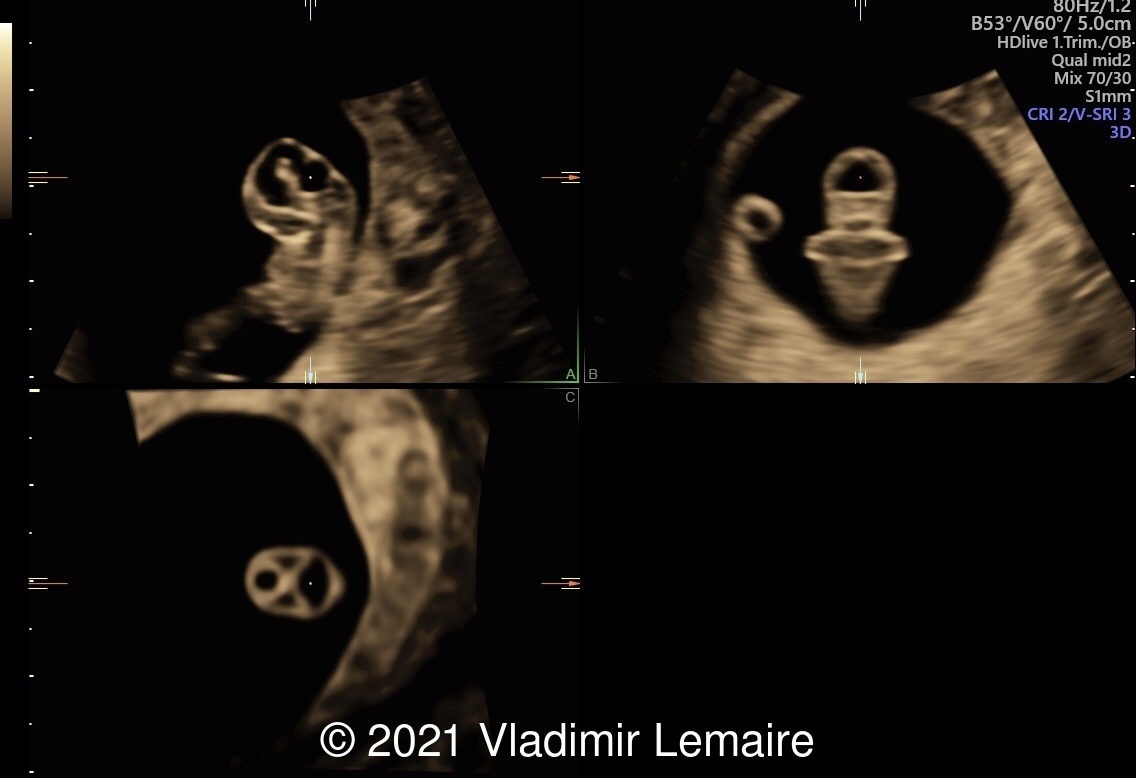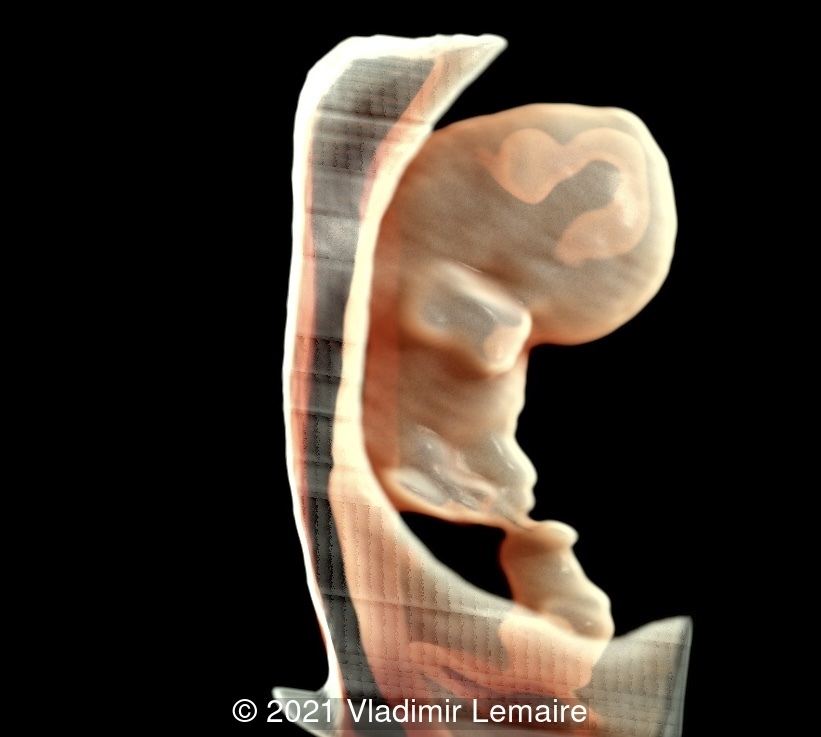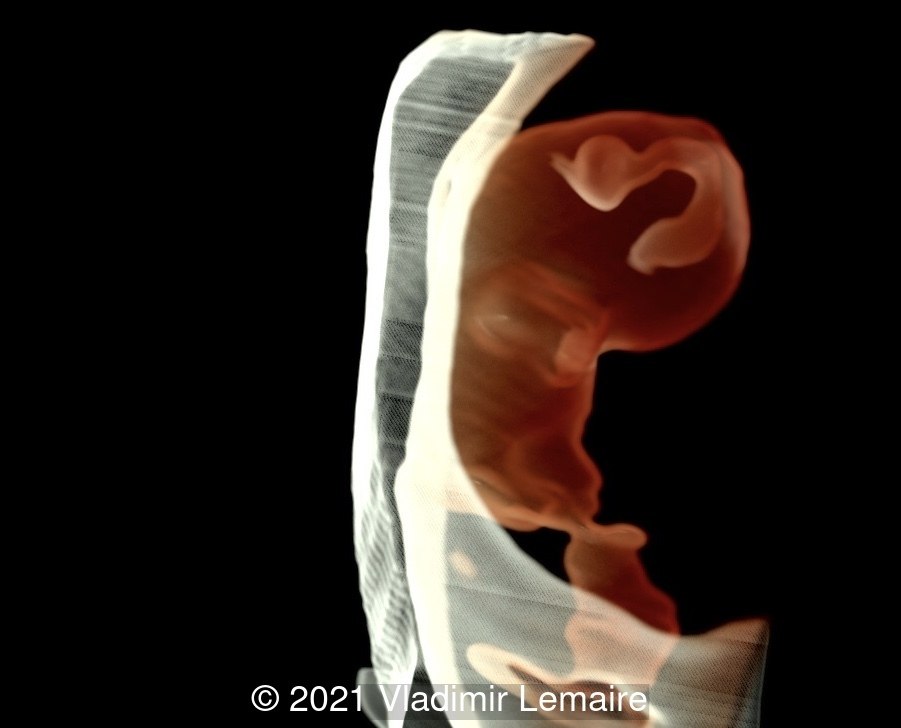 References:
Pooh RK. "Recent advances in 3D ultrasound, silhouette ultrasound, and sonoangiogram in fetal neurology." Donald School J Ultrasound Obstet Gynecol 2016;10(2):193-200.
Abuhamad A, et al. "The fetal central nervous system." First trimester ultrasound diagnosis of fetal abnormalities. Philadelphia: Wolters Kluwer; 2018. pgs 113-115.
Add bookmark
Bookmarked